Caldea Spa Andorra

Caldea is the perfect place to forget about the world for a few hours. This thermal baths get natural water from the mountains in Andorra with relaxing and toning properties. Dive into its pools, hot tubs, baths and rivers and disconnect surrounded by water and nature
When you get out of the spa, in Caldea you will also be able to enjoy some massages, wellnes treatments and good food. This unique space of light, water and color will give you back some vitality and renew your energy. Break with your rutine and travel to a real relax world.
Ticket Caldea
Admissions
For security reasons, kids under 5 years are not allowed to enter the place. Kids in between 5 and 16 must present a valid document that shows their age. They, also, need to be accompanied by an adult (there must be an adult for every three children). Every person below 1,30 m height, must come in with waterwings in their arms. For hygiene reasons, people with surface wounds or any member of the body in bandages or plaster casts are not allowed.
What does the entrance for CALDEA include?
· Two or three hours of the instalation usage (except for the massages)
· Bath material not included
Opening time
Monday to Friday from 10 to 22h
Saturdays from 10 am to 00 pm
Sundays from 10 to 22 h
Caldea Plane
Thermal Space and spa in Andorra
Great Laguna Interior
· Thermal water from 32ºC to 34ºC
· Swan necks: massage of the upper back
· Waterfalls: water curtains
· Hot tub: muscle relaxant effect
· Vaporized water masks: facial moisturizing
· Water piano: foot massage
· Whirlpools: take action from the ankles to the neck
External Laguna
· Mountain views
· Thermal water from 32ºC to 34ºC
· Access from the Great Laguna Interior by the water current river
· Hot tub - standing position and central geiser -waterfall and relaxing bubbles bed
· Environmental and thermal water contrast
Facilities and services
Indo Roman baths
· Thermal water from 32ºC to 34ºC
· Moisturizing effect by contrast
Fitness space
· Water massage space: moisturizing with water
· Sirocco baths: warm water
· Saunas with relaxing lights: 85ºC with muscular relaxation effect
· Hammam: wet warmth that helps with general relaxation and breathing
· Vaporization and polar pass: hydration after the sauna and the hammam
· Wood lights: relaxation by negative ions
Resting Area
· Infrared area (no tanning, just relax)
· Outdoor terraces
PICTURE GALLERY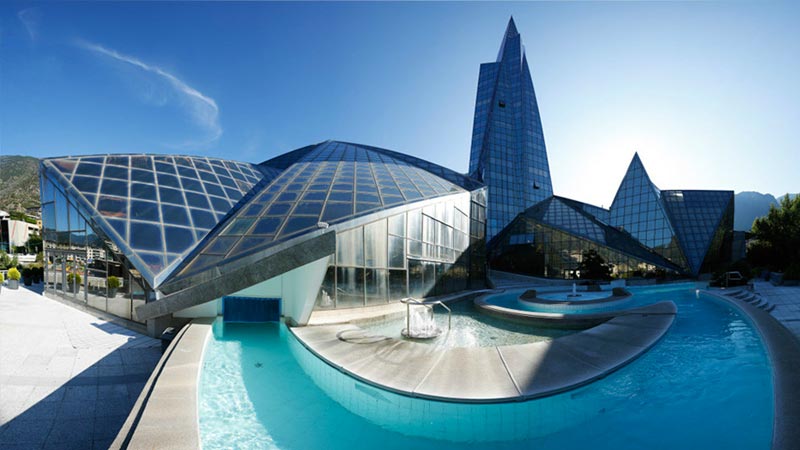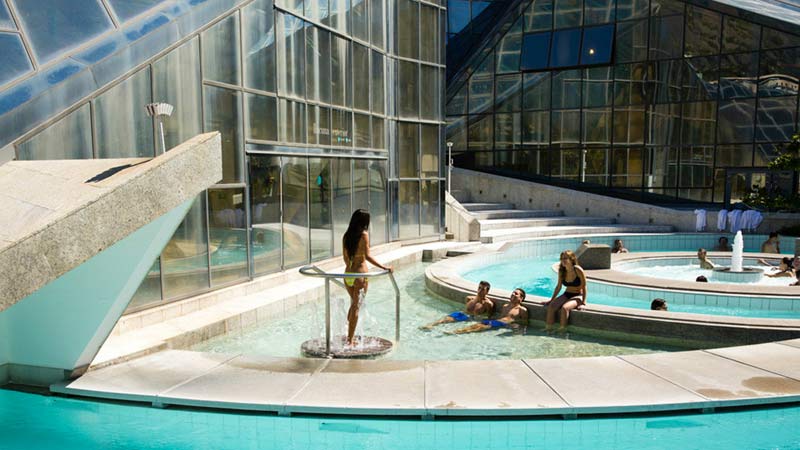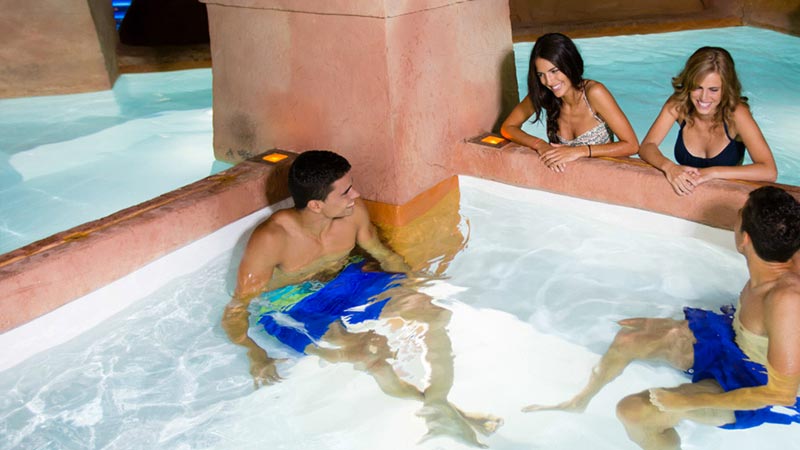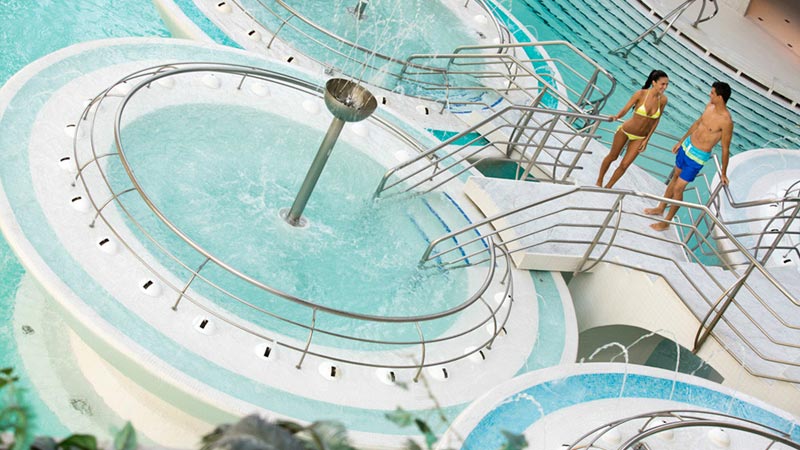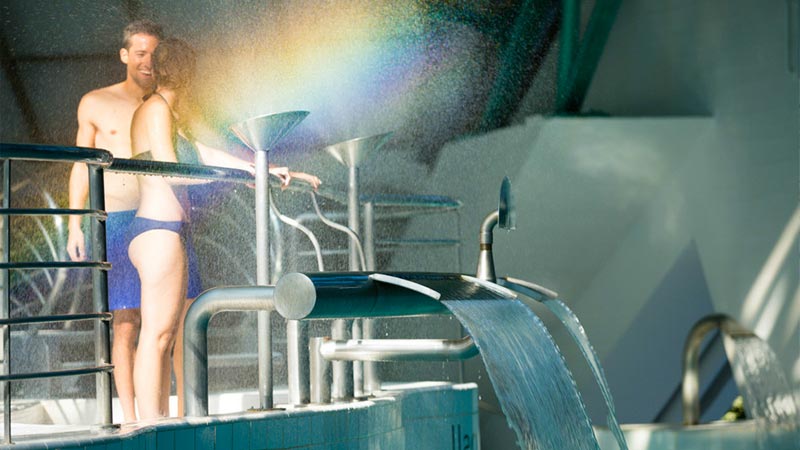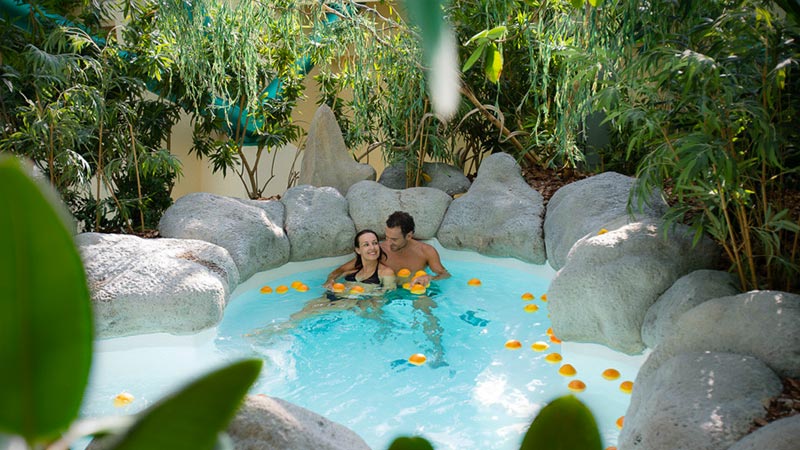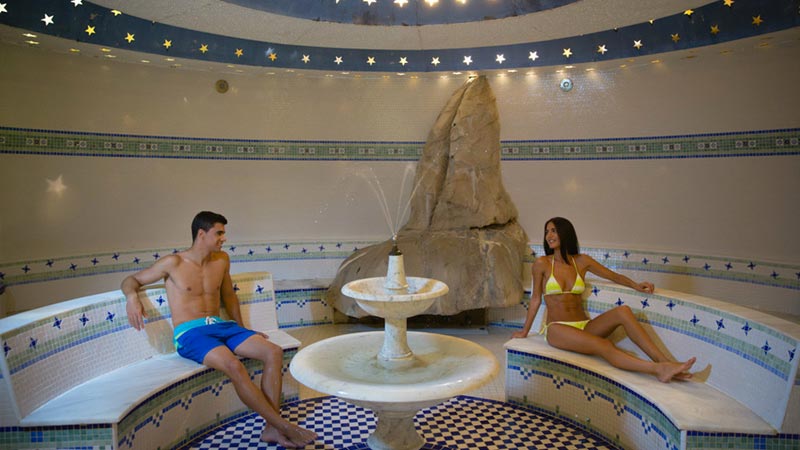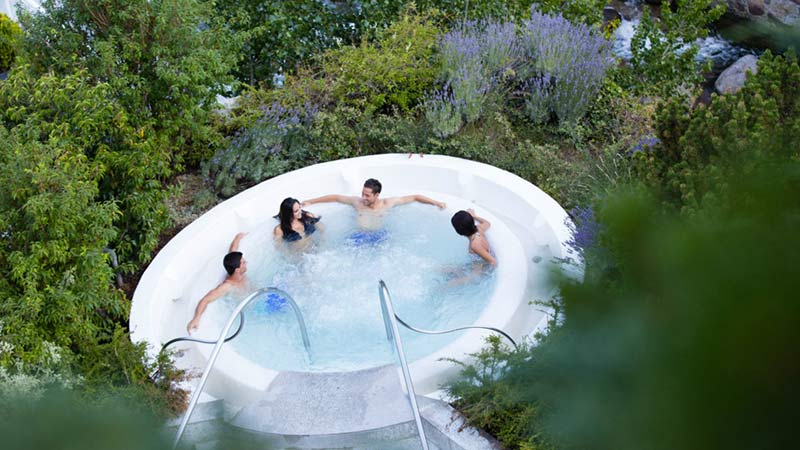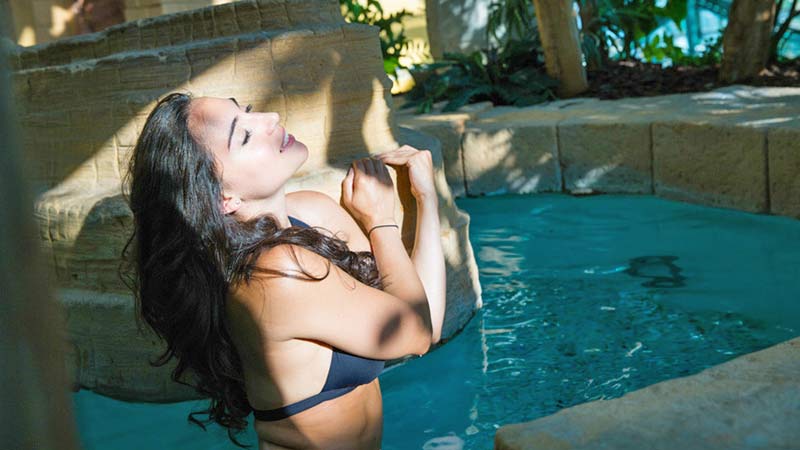 Massages
Massages
· General Massage (60 min): Manual massage all over the body except from the face.
· Local massage (20 min): Manual massage in which you can choose a single area like legs, back, feet, face or head.
· Traditional Thai massage (60 min): Ancient form of massage consistent on gentle swings, pressure and stretching. It relieves tired muscles and improves blood circulation leading you to a state of calm and inner peace.
· Gravita massage (45 min): Relaxing massage designed for pregnant women. Works specially in legs and back.
· Partial massage (30 min): Manual massage for two parts of the body: the back side of the lags and the back in general.
· Shiatsu, Japanese massage (30 min): Oriental massage technique that consists on pressuring points and energy channels.
· Children massage (30 min): Relaxing massage for kids in between 5 and 16 years old. They must be accompanied by an adult.