Offers Balneario Panticosa Termas de Tiberio
Discover the magic of an extraordinary spot in the Spa Termas de Tiberio. Located in Panticosa, at the end of the road, this spot was already discovered by the Romans 2000 years before and still continues to be one of the relaxation spots in the ideal area for your getaways. If you like special places, with Estiber own charm we make it very easy with the best offers at the Balneario de Panticoas Termas de Tiberio.
Hotel 1 night + Termas de Tiberio Spa
Hotel weekend + Termas de Tiberio Spa
You are in good hands
34 years of experience, more than 100 destinations and more than 1 million customers.
Save when you book your Package
More for less. Take advantage of the many benefits of booking your package.
Pay in easy instalments
Book your trip in advance without spending too much.
You will love your holiday
Our customers are our best guarantee and our best ambassadors.
Termas de Tiberio, The Panticosa Spa
Do not hesitate anymore. This spa will surprise you as much for its location as for its charm. If you want to stay at the Balneario de Panticosa hotel, you will find the best offers.
What does the entrance include?
An Aromatic Pool with hot water.
A cold contrast water pool.
An outdoor hot water pool with hydromassage and swan neck.
Nebulized shower (cold water vapor).
Finnish sauna.
Hot Stone Hamman.
Vaporarium
Footbath
Igloo de Hielo with chromotherapy.
Contrast shower.
Terma stuck in the mountain
Solarium with mountain views.
In addition, the Spa's clients have access to a complete gym with views of the mountains that surround the Resort.
To be able to enter the Balneario de Panticosa, you only need to bring your swimsuit and bathing shoes. A bathrobe is provided with the entrance, so there is no need to bring a towel.
PICTURE GALLERY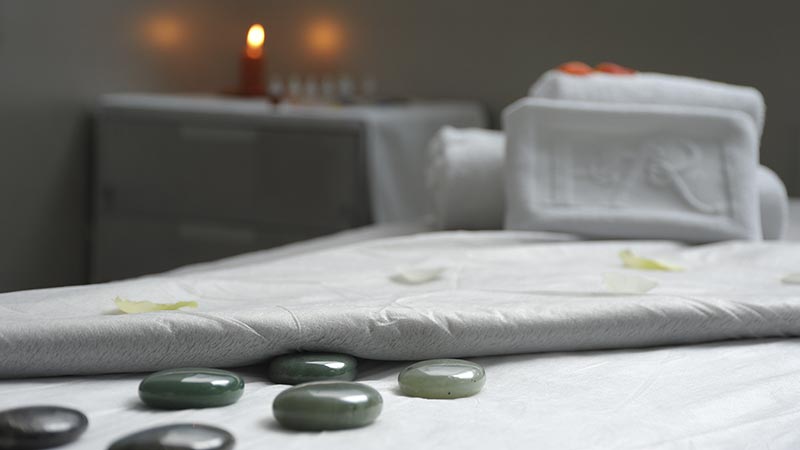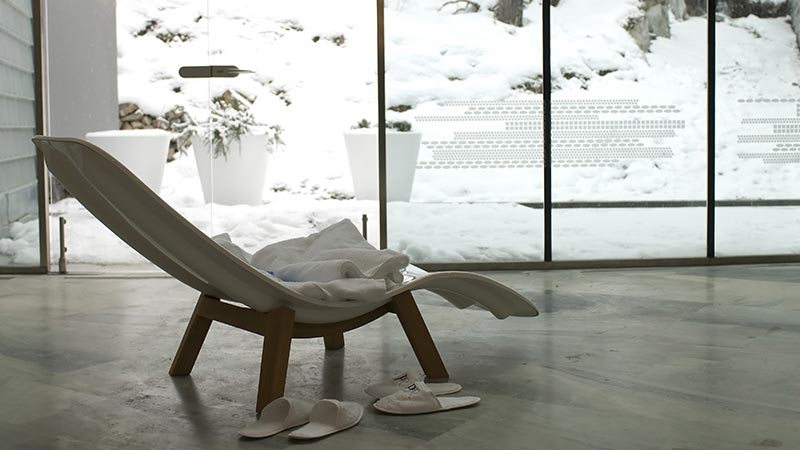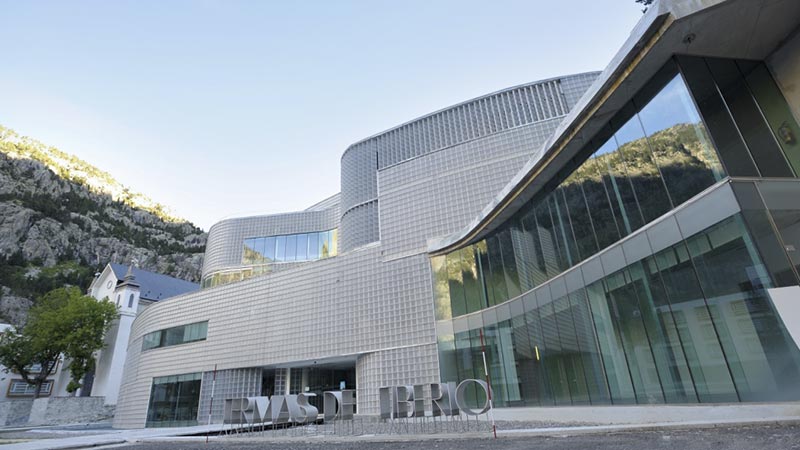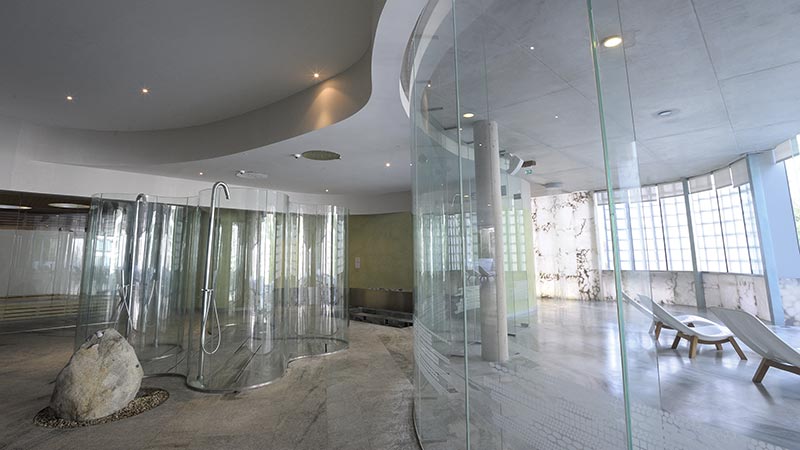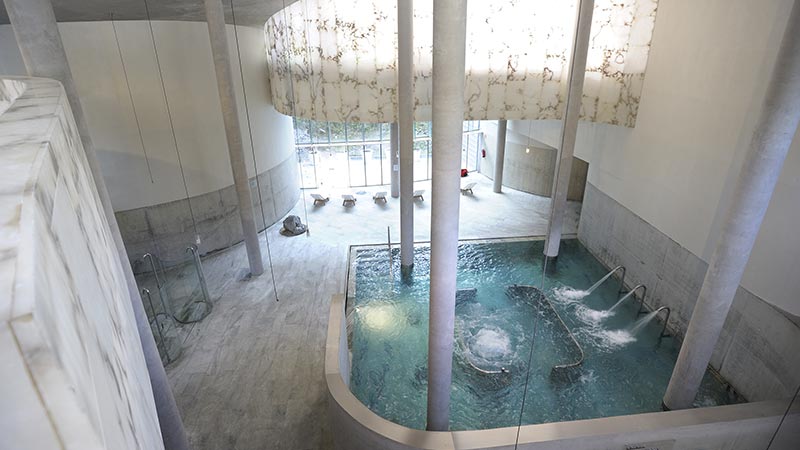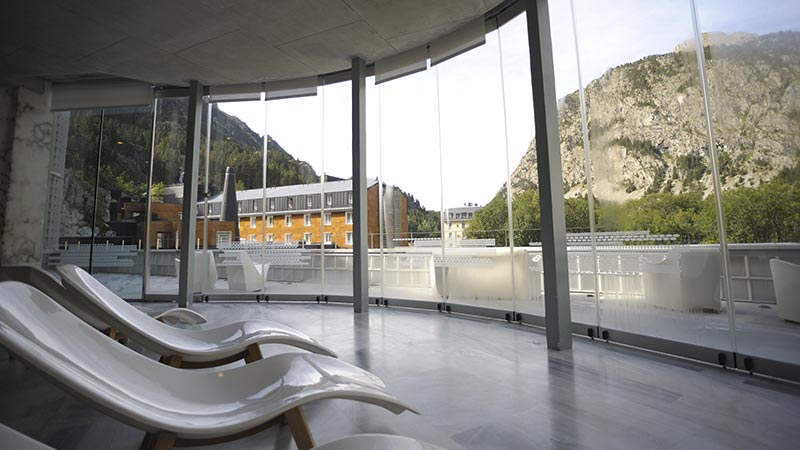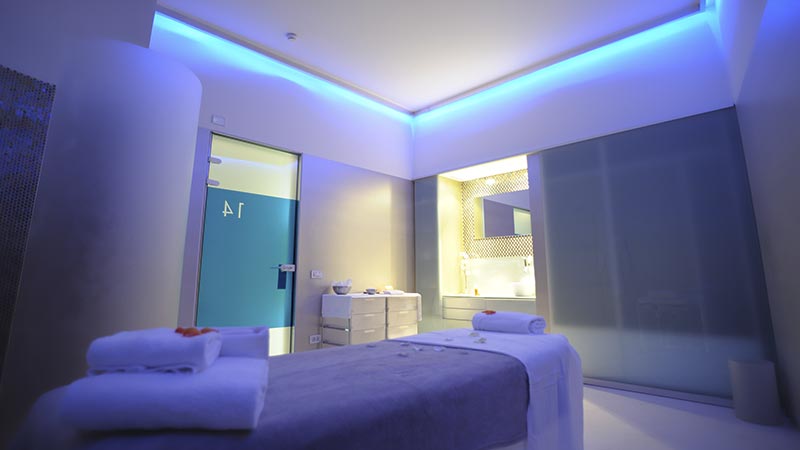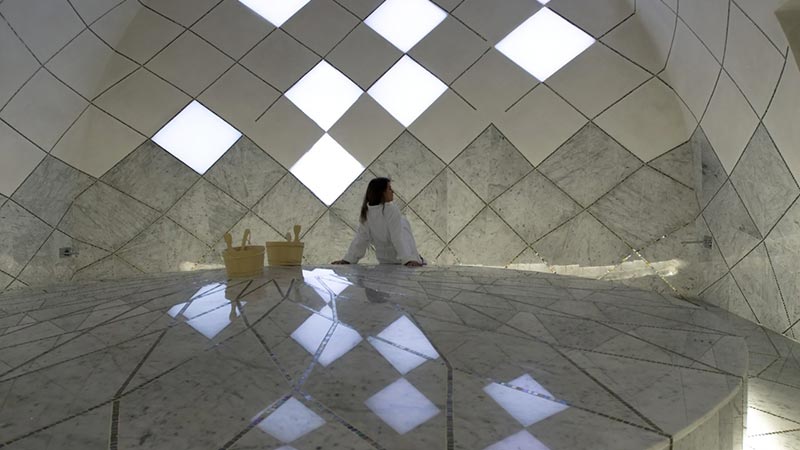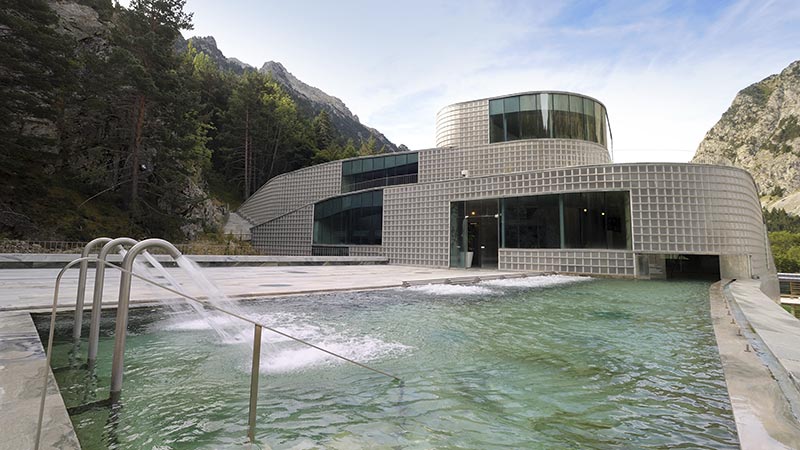 Schedule and location
Until 07/ july /18:
from 12:00hrs until 20:30hrs
From 08/ july /18:
From 10:00hrs until 21:30hrs
Childen from 12 until 21 hrs
Adress:
Ctra. Del Balneario, Km. 10
22661 Huesca (España)
Coordinates:
42.761127, -0.232845