Lanjaron Spa
Did you know that the spa waters of Lanjarón come from six springs of mineral-medicinal waters? That is why the properties of this spa located in the natural park of Sierra Nevada will get to relax as you have not done before. Escape a few days to relax in an environment without equal, at the gates of the Alpujarra. Enjoy our offers in thermal programs and come back home again.
Hotel 1 night + Lanjaron Spa
Hotel during the week + Lanjaron Spa
You are in good hands
34 years of experience, more than 100 destinations and more than 1 million customers.
Save when you book your Package
More for less. Take advantage of the many benefits of booking your package.
Pay in easy instalments
Book your trip in advance without spending too much.
You will love your holiday
Our customers are our best guarantee and our best ambassadors.
Lanjaron, Sierra Nevada Spa
Most of us have heard about the Spa of Lanjarón and this is due, unknowingly, to the quality of its waters. The Spa is located on a border between the Sierra Nevada and the Alpujarra. From this fault 6 mineral-medicinal springs emerge with different properties between them, which makes this spa unique in Spain since it uses these waters to treat its customers.
Healthy Waters Pack
A depurative program that provides relaxation and comfort at the same time.
It includes:
. Circular shower and / or massage with jet
. Dynamic bath or bubble bath
. Wet stove or Finnish sauna
. Pedestrian hall
. Rest in room or terrace
. Mineral-medicinal hydration with the San Vicente springs, Chapel and Health I and II
. Bathrobe service
Health and Relax Pack
Muscle relaxing and descontracturante program.
It includes:
. Circular shower and / or massage with jet
. Dynamic bath or bubble bath
. Pedestrian hall
. Rest in room or terrace
. Relaxing massage for 25 minutes
. Mineromedicinal hydration San Vicente, Chapel and Health I and II
. Bathrobe service
Picture Gallery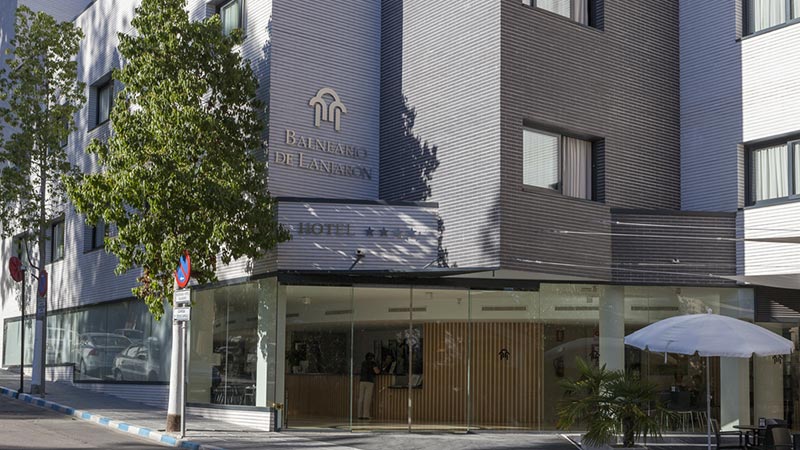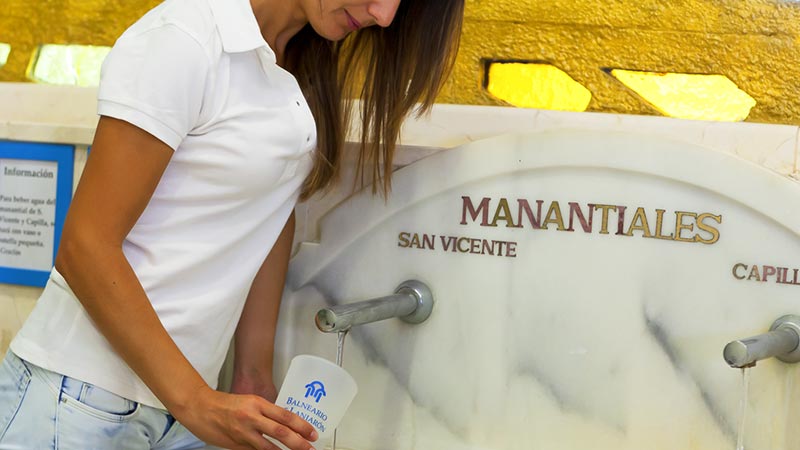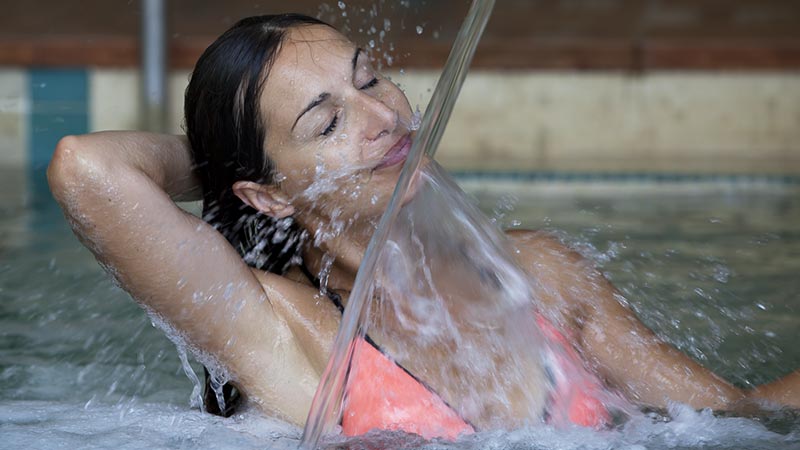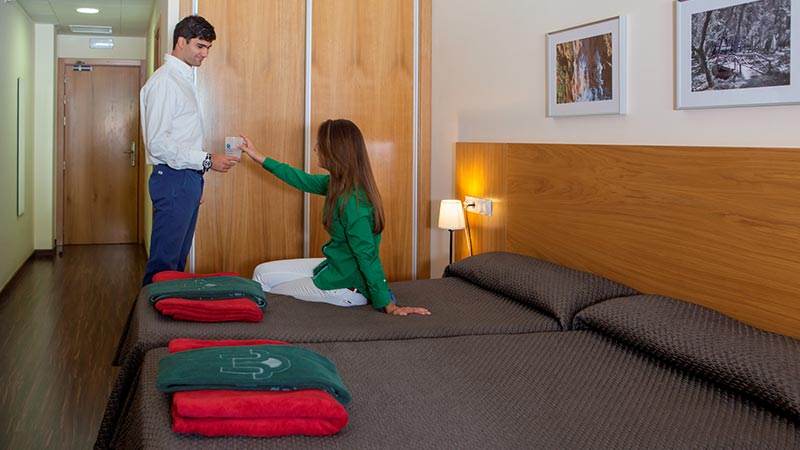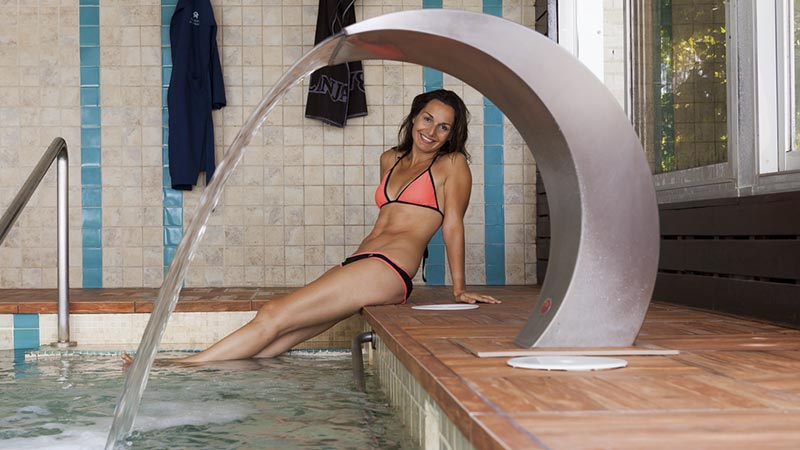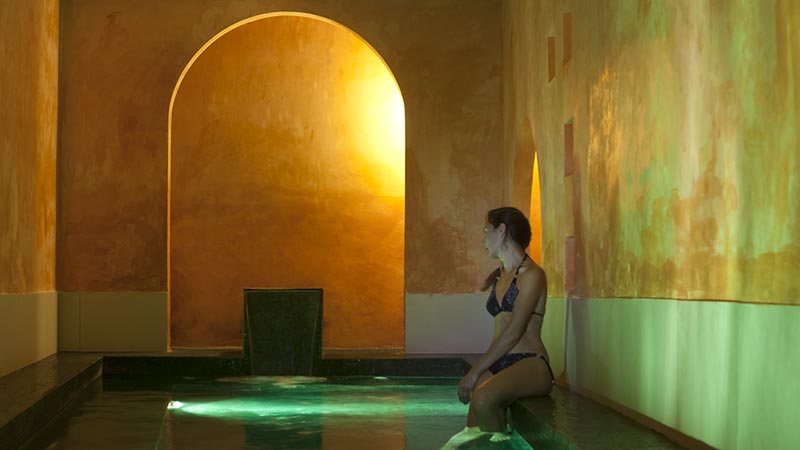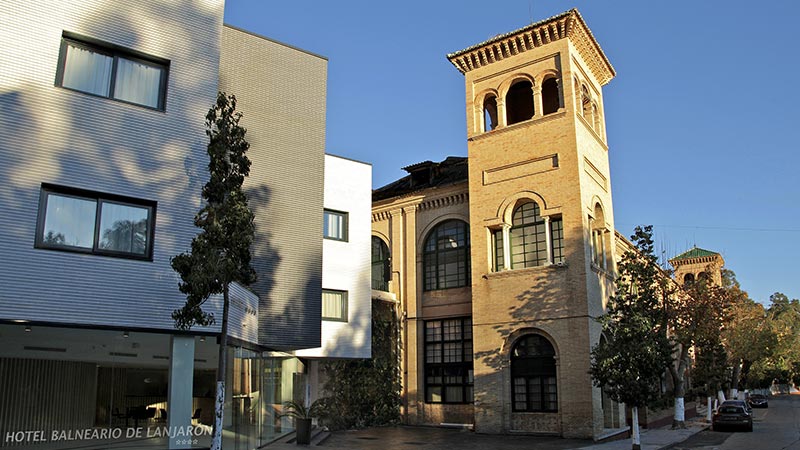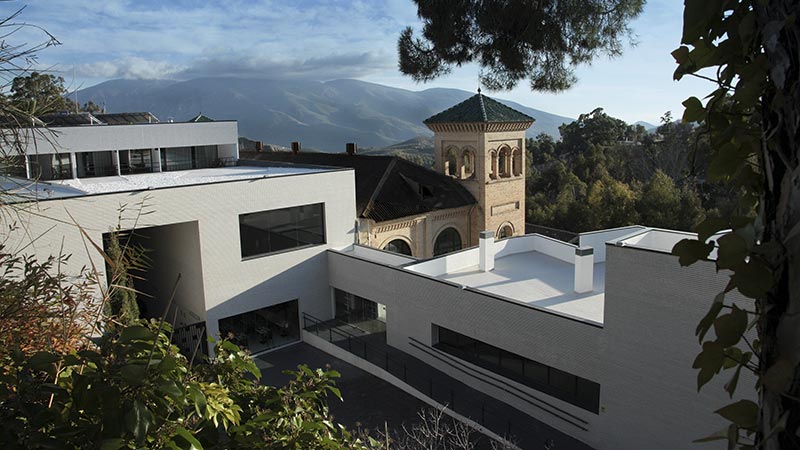 SCHEDULE AND LOCATION
Schedule:
From 09:00hrs to 14:00hrs
From 17:00hrs to 20:00hrs
Adress:
Avda. de Madrid, 2
18420 Lanjarón, Granada
Coordinates:

36.920203, -3.491397