Canyoning offers in Andorra
Andorra becomes the paradise of adventure and adrenaline during the summer. Check our offers of canyoning in Andorra and do not miss the opportunity to descend many ravines of all kinds of difficulty. Thrive with new experiences this summer. We will wait for you!
Hotel 1 night + Canyoning
Hotel weekend + Canyoning
Hotel during the week + Canyoning
You are in good hands
34 years of experience, more than 100 destinations and more than 1 million customers.
Save when you book your Package
More for less. Take advantage of the many benefits of booking your package.
Pay in easy instalments
Book your trip in advance without spending too much.
You will love your holiday
Our customers are our best guarantee and our best ambassadors.
WHAT THE OFFER INCLUDES
Technical equipment (except shoes)
Professional guides
Civil liability and accident insurance
LOCATION AND HOW THE CANYONING OFFER WORKS:
Andorra and the neighbouring region of Alt Urgell and Ariege, make it possible for us to offer our clients canyons with plentiful water, very aquatic, with high jumps ( up to 12 metres) slides, abseiling (up to 30 metres), areas where one can enjoy these activities to the maximum, always in an environment with plentiful water and lots of fun. So canyons such as Lavansa, Font Bordonera, Boixols, Rio Fred, Marc, Artiga, Escales and Fontanella are at your disposal.
Segudet Canyon (Ordino), located in Andorra, ideal for beginners or people without experience, continued flows of water, rappels (less than 10 metres), some toboggans and jumps. Duration of 3 hours, ideal for adults and children over 7 years old.
Boixols Canyon (Boixols), La Font Bordonera Canyon (Organya), Lavansa Canyon (Ribera d'Urgellet), located in Alt d'Urgell, abundant flow of water, very aquatic, big jumps, rappels over 20 metres. Duration: 3-4 hours, specific for people over 14 years old. Whole day trip.
Llech Gorges (Prades) and Artiga Canyon (Vicdessos), specifically for experts, located in Canigo and Ariege region (France): very aquatic, jumps, slides of 15m on granite and abseils of 15m, adults of 18 years old and good swimmers. Considered the most fun canyons in the Pyrenees. Whole day trip.
Gavarra Gorges (Gavarra), Nuria Canyon (Nuria) and Cady Canyon (Prades), located in the neighbouring regions of Alt d'Urgell, Ripollès and Canigó, are technical canyons that require a hard physical effort. Small groups with high technical level.Big jumps, good swim technique and some rappels.
DESCENT CHARACTERISTICS:
Segudet Canyon:
Duration: 3 hours
Adults and kids over 7 years old
Boixols, Font Bordonera and Lavansa Canyons:
Duration: 3-4 hours
Adults and children over 14 years old
Llech and Artiga Canyons:
Duration 3-4 hours
Adults over 18 years old, experts
Gavarra, Nuria and Cady Canyons:
Duration: 3-4 hours
Adults over 18 years old, experts
PICTURE GALLERY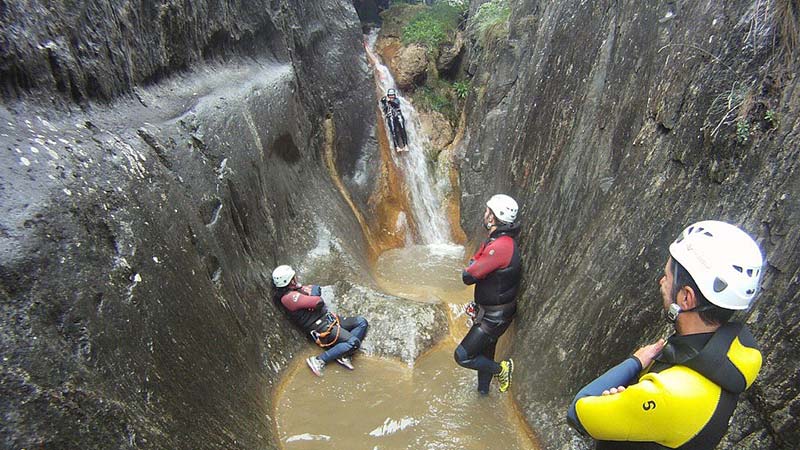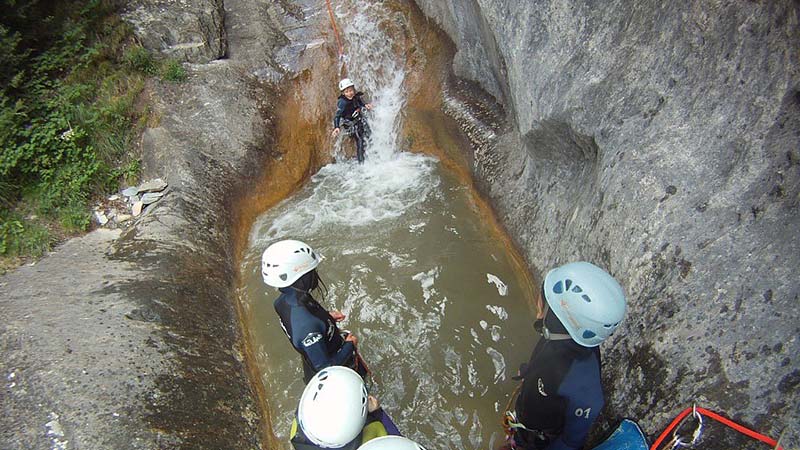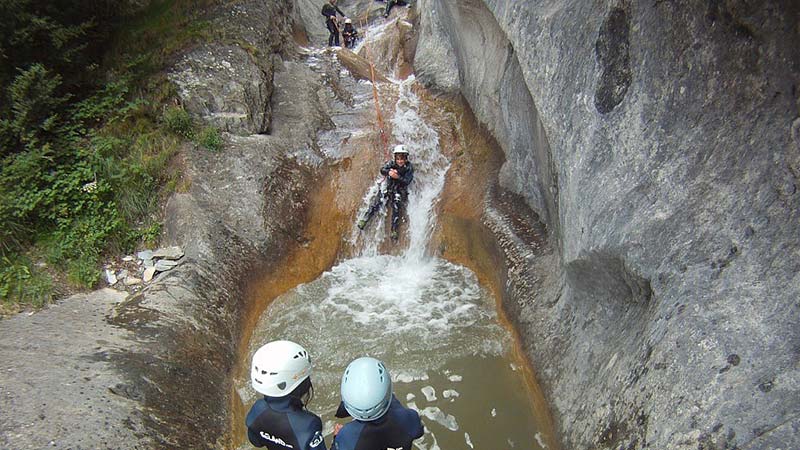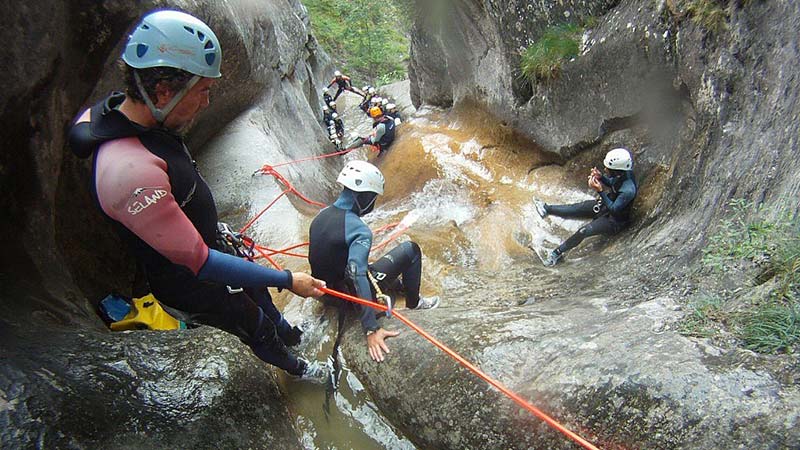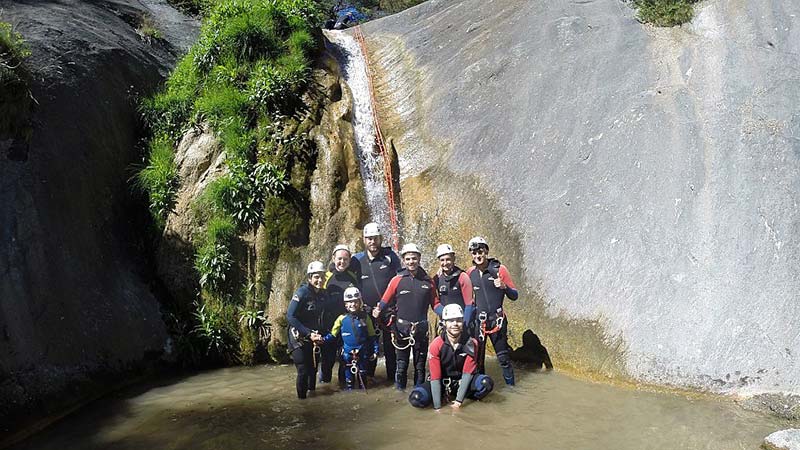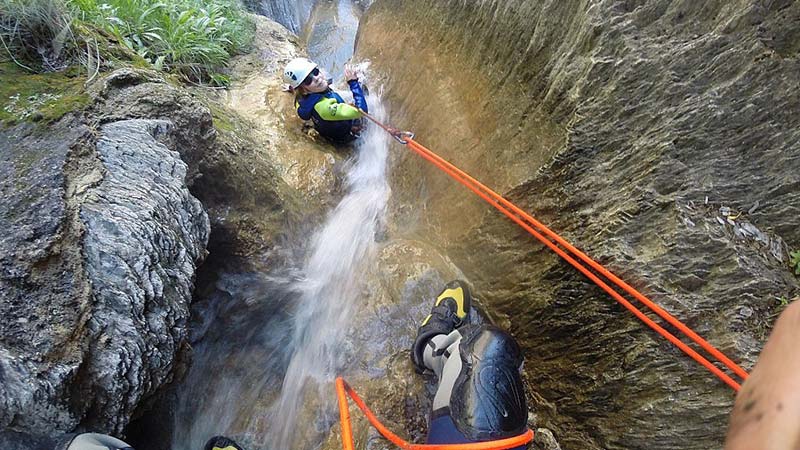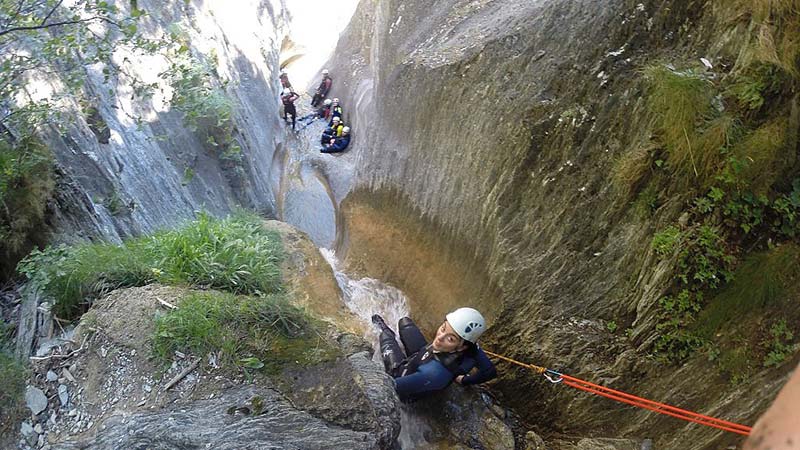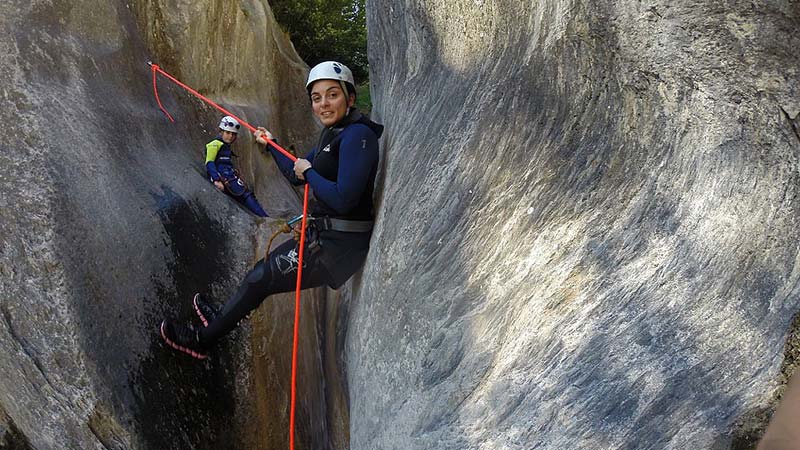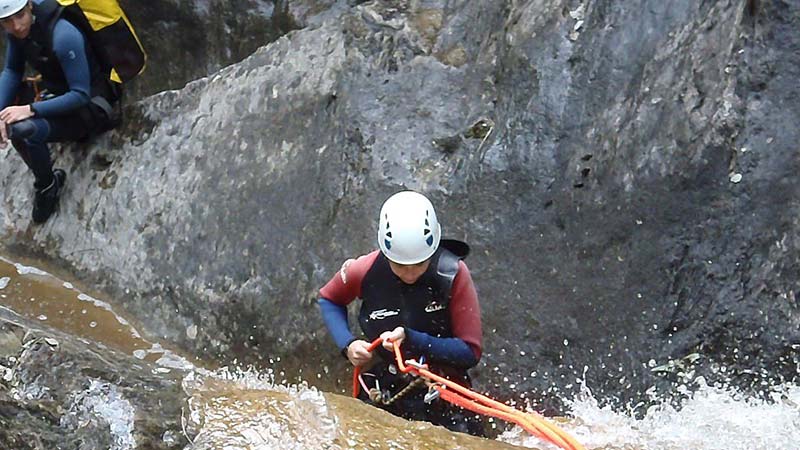 TO PRACTICE CANYONING IN ANDORRA...
Who can do the activity?
• People with good physical condition and health.
• People with swimming skills
You have to bring
• Sunglasses with strap
• Swimsuit
• Sunscreen
• Towel
• Thermal T-shirt (not compulsory)
• Closed-in sport footwear that can get wet